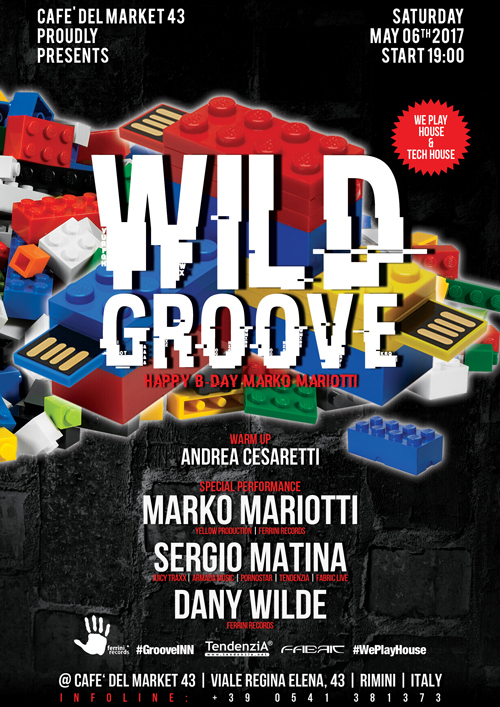 WILD GROOVE @ CAFE' DEL MARKET 43 (06 MAY 2017)!!!
Cafe' Del Market 43 with compliments of TendenziA
present
Saturday May 6th, 2017
WILD GROOVE "Happy B-Day Marko Mariotti"
Resident Dj:
ANDREA CESARETTI
Special Guest Dj's:
MARKO MARIOTTI
SERGIO MATINA
DANY WILDE
Info party:
Free admission
Doors Open @ 07:00 pm
Mega Sound & Light System
Special Coreography
Special Animation
and many more…
Dress code: Glamour & Fashion Style
AMA LA MUSICA… DIVERTITI RESPONSABILMENTE!!!
Please Drink Responsibly!!!
Follow us on: www.facebook.com/tendenzia
For more info: www.tendenzia.net | info@tendenzia.net
Special thanks to:
Ferrini Records | #GrooveINN | TendenziA Records | Fabric Live | #WePlayHouse
@ Cafe' Del Market 43
Viale Regina Elena, 43 | Rimini (RN) | Italy