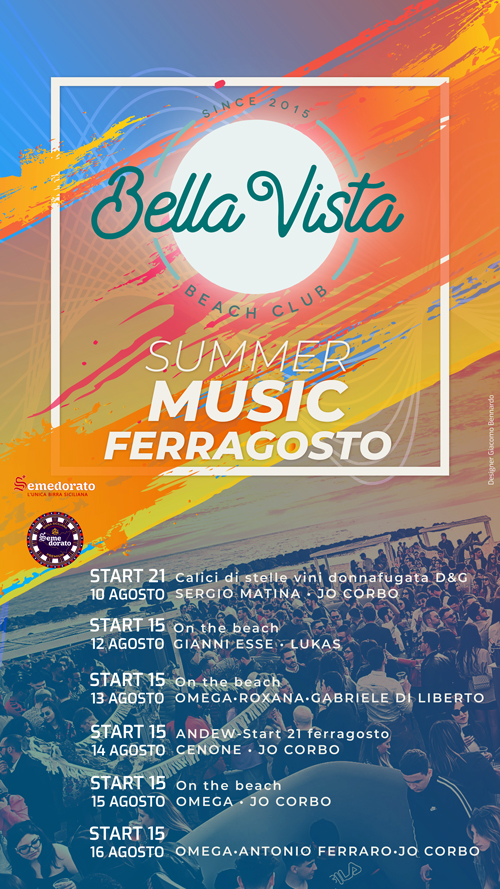 Calici Di Stelle @ BellaVista

| | |
| --- | --- |
| | 2023-08-10 |
| | 21:00 |
| | San Leone (AG) |
| | BellaVista |
| | Google Map |
CALICI DI STELLE @ BELLAVISTA!!
BELLAVISTA
presents
THURSAY AUGUST 10th, 2023
CALICI DI STELLE
Alchemists Of Sound:
SERGIO MATINA (www.sergiomatina.com)
JO CORBO
Info Party:
Free Entry
Doors Open @ 09:00 pm
Mega Lights & Sound System
Laser Show
Special Security
Photo & Video Service
and many more…
Dress Code: Chic & Shock
AMA LA MUSICA… DIVERTITI RESPONSABILMENTE!!!
Please Drink Responsibly!!!
Special Thanks To:
TendenziA 
@ BELLAVISTA BEACH CLUB
Via Nettuno, 80 | San Leone (AG) | Sicily