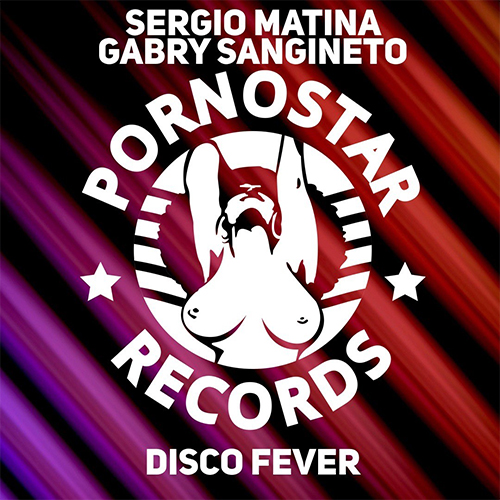 SERGIO MATINA & GABRY SANGINETO - DISCO FEVER!!!
Another big tune signed with another big label…
Sergio Matina & Gabry Sangineto – Disco Fever… out 13th November 2017 @ PornoStar Records (Crazibiza's Label)!!!
Disco Fever is played and supported by: Tom Stephan, Funky Junction, Victor Simonelli, Phunk Investigation, Lenny Fontana, Gabriel Rocha aka DJ PP, Dave Lambert, Peter Presta, Danny Verde, Danny "Buddha" Morales, JP Candela, Georgie Porgie, Dirty Channels, Italo Bros, Alia & Gallo, JA:CK, Nello Simioli, Frankie P, Angelo Ferreri, Gabry Venus, Paggi & Costanzi, Danilo Seclì, Daniele Tignino, Outwork, Frankie Gada, Tello, Groove Machine, Silvio Carrano, Daniele Mad, Gianluca De Bellis, Mauro Pagany, Mark'o Mariotti, Luka Bernascone, Helen Brown, Alan Junior e molti altri ancora!!!
#PornoStar | #DiscoFever | #House | #TechHouse | #TendenziA | #WePlayHouse | #Clubbing | #Clubbers | #InTheClub | #GrooveINN | #MusicIsTheAnswer