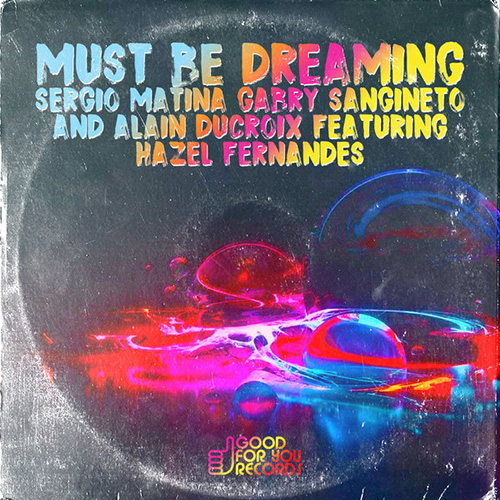 SERGIO MATINA & GABRY SANGINETO VS ALAIN DUCROIX FEAT. HAZEL FERNANDES - MUST BE DREAMING!!!
Friday 01 September 2017 is the release date of our new single for the amazing american label "Good For You Records"… Sergio Matina & Gabry Sangineto vs Alain Ducroix Feat. Hazel Fernandes – Must Be Dreaming @ Traxsource!!!
Hazel Fernandes is a British "House Music Singer" that have worked with Artists such as: Jamiroquai, Tom Jones, Tina Turner, Jocelyn Brown, Freemasons, Gabrielle, Alexander O'Neal, Tina Arena, Dina Carroll, Belinda Carlisle, Michelle Gayle and many more…
Welcome Summer 2017… #WeProduceHouseMusic!!!
#GoodForYouRecords | #MustBeDreaming | #House | #TechHouse | #TendenziA | #WePlayHouse | #Clubbing | #Clubbers | #InTheClub | #GrooveINN | #MusicIsTheAnswer