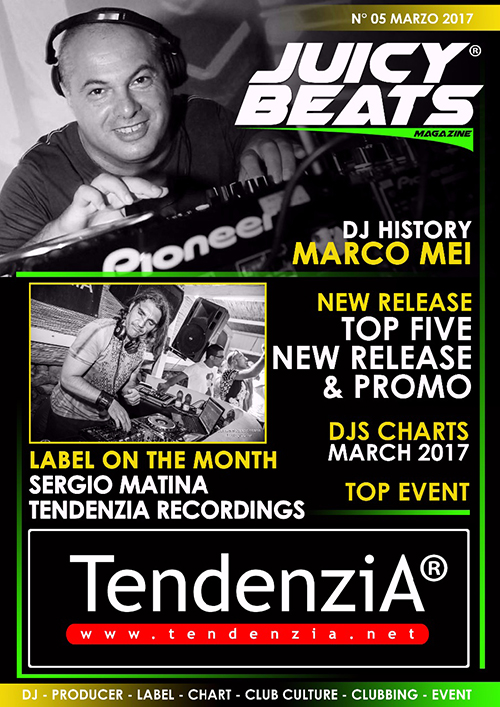 SERGIO MATINA'S INTERVIEW (PART 01) @ JUICY BEATS MAGAZINE!!!
Hey music lovers, dal link qui di seguito potrete leggere l'intervista "Sergio Matina's Interview" rilasciata per la sezione Label Of The Month @ Juicy Beats Magazine (March 2017), questo mese si parla di TendenziA Records (la nascita, l'evoluzione e il futuro), #WeProduceHouse!!!
House Music Will Never Die… #WePlayHouse!!!
Special thanks to: Marco Barci "Juicy Beats Magazine"
#JuicyBeatsMagazine |#TendenziA | #GrooveINN | #Interview | #HouseMusic | #TechHouse | #DeepHouse | #Clubbing