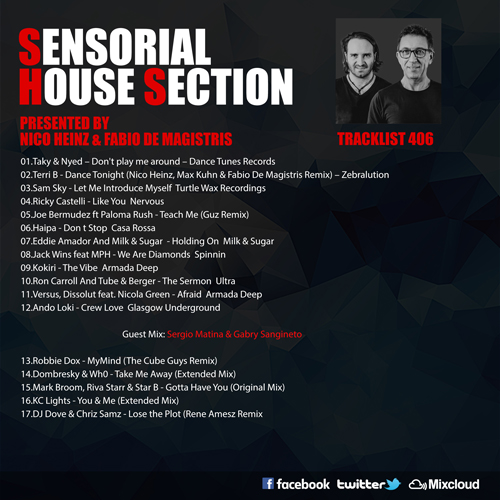 TENDENZIA SESSION @ SENSORIAL HOUSE SECTION #406!!!
Hey #MusicLovers, I'm proudly to presents our House & Tech House selection for one of the most important RadioShows… Sergio Matina & Gabry Sangineto TendenziA Session @ Sensorial House Section #406 (12 March 2020)!!!
Enjoy yourself with my music selection… #WePlayHouse all night long!!!
#SensorialHouseSection | #RadioShow | #House | #TechHouse | #TendenziA | #WePlayHouse | #Clubbing | #Clubbers | #InTheClub | #GrooveINN | #MusicIsTheAnswer